FTD Boot Camp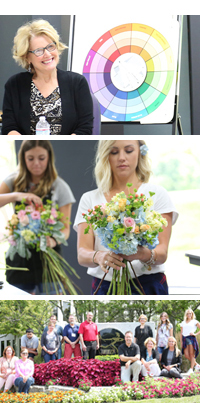 FTD Boot Camp offers FTD Florists an opportunity to sharpen your business and design skills to help you drive local business to your shop. This fun-filled and informative three-day workshop presents a perfect blend of business, design and quality training for shop owners and managers.
FTD Boot Camp, instructed by FTD Education Consultant Ann Jordan AIFD, is held in a small classroom setting to provide an opportunity for open discussion and idea generation. FTD Boot Camp offers you countless tips and ideas about how to increase your local business, fine-tune design techniques and market your business.
Stay tuned for 2020 dates coming soon.
FTD Member Cost: $699/person
Includes: This great value is inclusive of all education sessions, flowers, design tools and materials. Refreshment breaks, daily lunch and a networking dinner on the Monday night of the session are also included.
Schedule of Events: Click Here to view a full agenda and course description.
If you have questions regarding any of the FTD education programs, please contact us at 800.788.9000 ext. 7246240 or education@FTDi.com.