FTDFlorists.com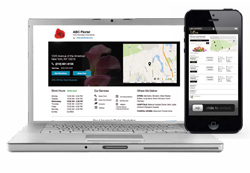 FTDFlorists.com is an online directory that helps connect consumers with FTD Florists. As more consumers search on their smartphone, this mobile-optimized directory is the best solution for marketing your business online. You can also leverage the well-known FTD brand to help drive additional traffic directly to your website.
Benefits
Shop listing in all towns in your delivery area at no extra charge
Full page online ad showcasing valuable shop details to encourage consumers to buy now
Links to your e-commerce website to grow online orders
Appearance on user-friendly Bing maps to help consumers locate your shop with ease
Appearance on the FTDFlorists.com mobile app available through app stores
Click Here to visit FTDFlorists.com.