Constant Contact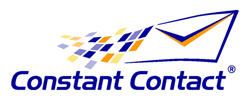 Constant Contact welcomes the opportunity to service the email marketing needs of FTD Members. With more than 25,000 customers, Constant Contact is the leading permission Do-It-Yourself Email Marketing service for small and medium businesses (SMBs) and associations.
Constant Contact is a web-based email marketing solution that enables small organizations to easily create and send professional HTML email newsletters, promotions, announcements and more with no technical expertise required.
Designed and priced for SMBs, Constant Contact is affordable, easy-to-use and includes a free 60-day trial at: http://FTD.constantcontact.com.