Shell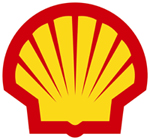 The Shell Fleet PLUS Credit Card offers:
3 Cents per Gallon discounts on every gasoline purchases and pay-at-pump convenience at thousands of Shell locations
Customized reports that allow FTD Members to monitor, control and manage fleet purchases.
Flat discount, No minimum purchase required
No monthly fees
For more information, please call 972.653.3127 and ask how to get started with a Shell Fleet Plus Card for 3 Cents per Gallon discount on gasoline purchases. You also can email shellfleetcard@citi.com to inquire about this discount offer to FTD members.

FTD Shell Fleet Card Discount Info


FTD Shell Fleet Card Application