Tires, Oil Changes & Mechanical Services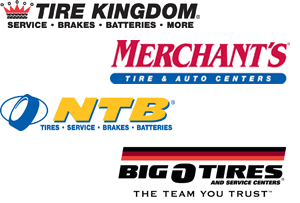 BIG savings on Tires, Oil changes, Mechanical Services,
Wheels and more at any of the four Service Central Companies!
Here are the great offers:
Save $7*OFF any oil change
Save 10%** on Tires
Save 10% on Mechanical Services
Save 10% on Wheels
Free Flat Repair*** on standard style wheels
* Most cars and light trucks, plus $3.00 disposal fee.
Savings applied to regular retail price.
** On select tires at participating Big O Tires locations.
*** TPMS may be extra.
Click Here to receive your Preferred Customer Discount Card and start saving today!
Please contact Tracy Collins with any questions, tcollins@tirekingdom.com.