WebGifts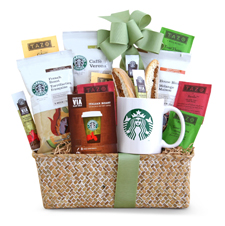 When you have an FTD® Florists Online website, you can instantly move into another retail category - premium gift and gourmet - without purchasing any inventory. FTD WebGifts is a consumer direct service offering a collection of both floral and non-floral gift items for you to sell in your shop or on your website.
Our partnership with leading gift and gourmet vendors will give you hundreds of items to choose from to sell on your website. We also offer a new collection of gifts for all major holidays each year. Plus, FTD WebGifts gives you access to sell premium branded gifts by Godiva®, Starbucks and more!
For more information or to enroll, contact us at webgifts@FTDi.com.
Benefits
No inventory to carry and no product to buy
Your shop name and number are printed on shipping labels and gift cards
Earn 20% commission plus rebates on every order
Each sent order counts toward your monthly FTD sending quota
Ability to compete with other online gift websites
Sell premium brands such as:
Starbucks®
Godiva®
Lindt®
Mrs. Fields®
And many more