Master Florist Program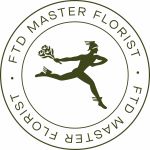 The FTD Master Florist Program is an elite program only available to members with "best-in-class" quality and service. The FTD Master Florist designation allows you to differentiate your shop by promoting your Master Florist status to fellow florists and consumers.
To be eligible for the Master Florist designation, your shop must demonstrate a record of fulfilling and delivering your FTD orders in a timely manner and with a level of quality consistent with the FTD Quality Star program.
When you sign-up to be a part of the FTD Master Florist Program, you will receive more than $5,000 in benefits.
Benefits
FTD Master Florist domestic customer support
FTD Master Florist marketing kit – promote your Master Florist status
to your customers
Half-page directory ad – gain greater visibility in the print Directory and on Florist Link
FTD Luxury Collection – can generate higher order values and elevate
your shops reputation
Contact your Field Business Consultant today at 800.788.9000 for additional information.