FTD Wedding Program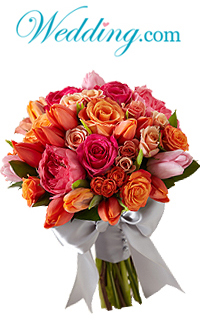 With more than two million weddings per year and an average spend of almost $2,000 on flowers, the wedding business represents a tremendous opportunity to take your business further.
The FTD Wedding Program can help you grow your wedding business by putting your shop in front of brides searching for flowers, giving you tools to capture more reviews.
FTD Wedding Florist participants also now have access to the Get More Brides™ training membership delivered by Rick Brewer, a wedding industry expert for more than 20 years. Rick has in-depth experience as a business coach and is ready to help you achieve new levels of success.
To learn how to connect with brides on Wedding.com, Click Here.
To learn more about Get More Brides™, Rick Brewer and related training resources, Click Here.
INCLUDED
FTDWeddingFlorists.com Platinum Listings ($35/mo value)
✔
Wedding.com Listing* ($59.99/mo value)
Premium
Bridal leads on Wedding.com
✔
Unlimited credits to send quotes to brides (Exclusive to FTD Members)
✔
Review Collection Tool
✔
Wedding Gallery on Wedding.com
✔
Premium placement on Wedding.com
✔
Get More Brides™ Training Membership ($149/mo value)
✔
Your Monthly Fee
$75
*The Wedding.com benefits are for US members at this time. Please contact us at 866.926.5197 for Canadian membership benefits.