FTDSympathyFlorists.com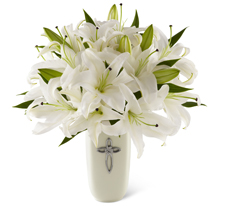 FTDSympathyFlorists.com is an online directory linking consumers searching for a local florist to deliver a sympathy or funeral order. FTD manages a variety of paid searches for sympathy flowers and directs the consumer to FTD Member Florists.
FTD Florists that participate in the FTD Sympathy Florist program will receive additional benefits including:
A new partnership with I'm Sorry to Hear
Two new facility listings in the FTD Member Directory
50% discount on the purchase of additional Sympathy Floral Selection guides.

I'm Sorry to Hear is an online funeral planning marketplace that connects families and funeral professionals in a dedicated online marketplace. The website offers a new and familiar way for families to find and compare funeral homes and other funeral products and services, including floral, by streamlining the collection of information, allowing families to make informed and expedited decisions about their own or their loved one's final resting place.
Click Here to visit FTDSympathyFlorists.com.
Contact FTD Florists Online at 866.926.5197 for more details.