The FTD Floral Selections Guide (FSG) is a stunning hard-bound guide that is a perfect tool to display for your customers to select a specific floral arrangement or seek inspiration for a custom design. The latest FSG was released in August 2016 and features nearly 200 traditional and contemporary designs. Filled with fresh creativity to meet even the most extravagant customer's taste and needs, the FTD Floral Selections Guide is an easy-to-use guide for floral designers and an incredible sales tool for you!
The sophisticated guide includes:
Arrangements for FTD Exclusives, Seasonal, Everyday, Celebrations and Roses
Retail price insert provided as a tool to communicate price points to customers
Standard, deluxe, premium and exquisite styles for most arrangements to help increase order values
Three-ring designer's workbook designed to enhance productivity for use by multiple designers
To complement the durable, in-shop binder, FTD is pleased to provide you with an online resource that includes all FSG recipes in a searchable format, additional workbook downloads and more.
Please login to access the
FTD FSG Recipes: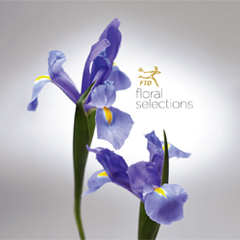 Don't have an ID and Password?
Click Here to get one!