Sprint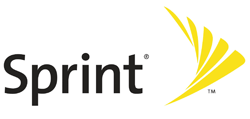 Sign up today with Sprint and receive 16% off your monthly plan and 20% off accessories.
Sprint offers:
16% off select regularly priced monthly service plans
20% off accessories
Save $50 when you buy online - Click Here
Visit the online store with discounts just for FTD Florists: www.sprint.com/FTD
To receive these discounts mention program code NAFTD_ZCM_ZZZ . For more information, please visit your local Sprint store and ask how to get started! You also can email us at Jeff.Kehr@sprint.com or contact Jeff at 312.878.2484 to inquire about this discount offer for FTD members.
Protect Yourself from Broadband Outages
Should your primary Internet connection go down, an optional CradlePoint wireless router will seamlessly enable you to continue accessing the Internet with a wireless modem from Sprint, and then switch you back when your broadband is restored. It's peace of mind for your business in today's Internet age! For more information call 800.767.3222 or email TechSales@FTDi.com.